Bodrum is a city for culture lovers, water sports enthusiasts, and swimming enthusiasts. This southern city is known for its various water sports options. That is why you will also find a large marina full of sailing boats, and sheltered bays which are popular. for swimming, snorkeling, and diving.
The lovely center ofBodrum offers many possibilities. From a busy, typical Turkish bazaar to nice shopping streets. Larger shopping streets with tourist shops, clothing stores, and restaurants. But also nice back streets with typical Turkish boutiques. The center is located directly on the lively harbor and beach. This gives you a beautiful view of the harbor or the beach from many terraces and restaurants. Or opt for the boulevard along the harbor and the large castle.
Where and what is the harbor of Bodrum?
The harbor of Bodrum has a historic appearance and is full of sailing boats and fishing boats. Next to the harbor is the large fortress, which together creates an attractive whole. The harbor is located in a large round bay, surrounded by a boulevard. A lively area right in the center. The many sailing boats are fun to look at and you will also find various excursion boats here. For example, you can choose the following destinations as a day trip to Kos.
How do I get from Bodrum to Kos in Greece?
Several boats make a daily crossing to Kos Town, the capital of the Greek island of Kos. Kos is about 20 minutes by boat. Several ferries depart, especially in the morning. Due to the crowds, it may be wise to book in advance.
When you sail away from the city, you will come across all kinds of hidden sandy beaches. Nicely hidden and often nice and quiet. However, some of these beaches can also be reached by land. Don't hesitate to ask a local about a beautiful beach, and take a taxi, dolmus or bus to a beautiful and quiet beach just outside the city.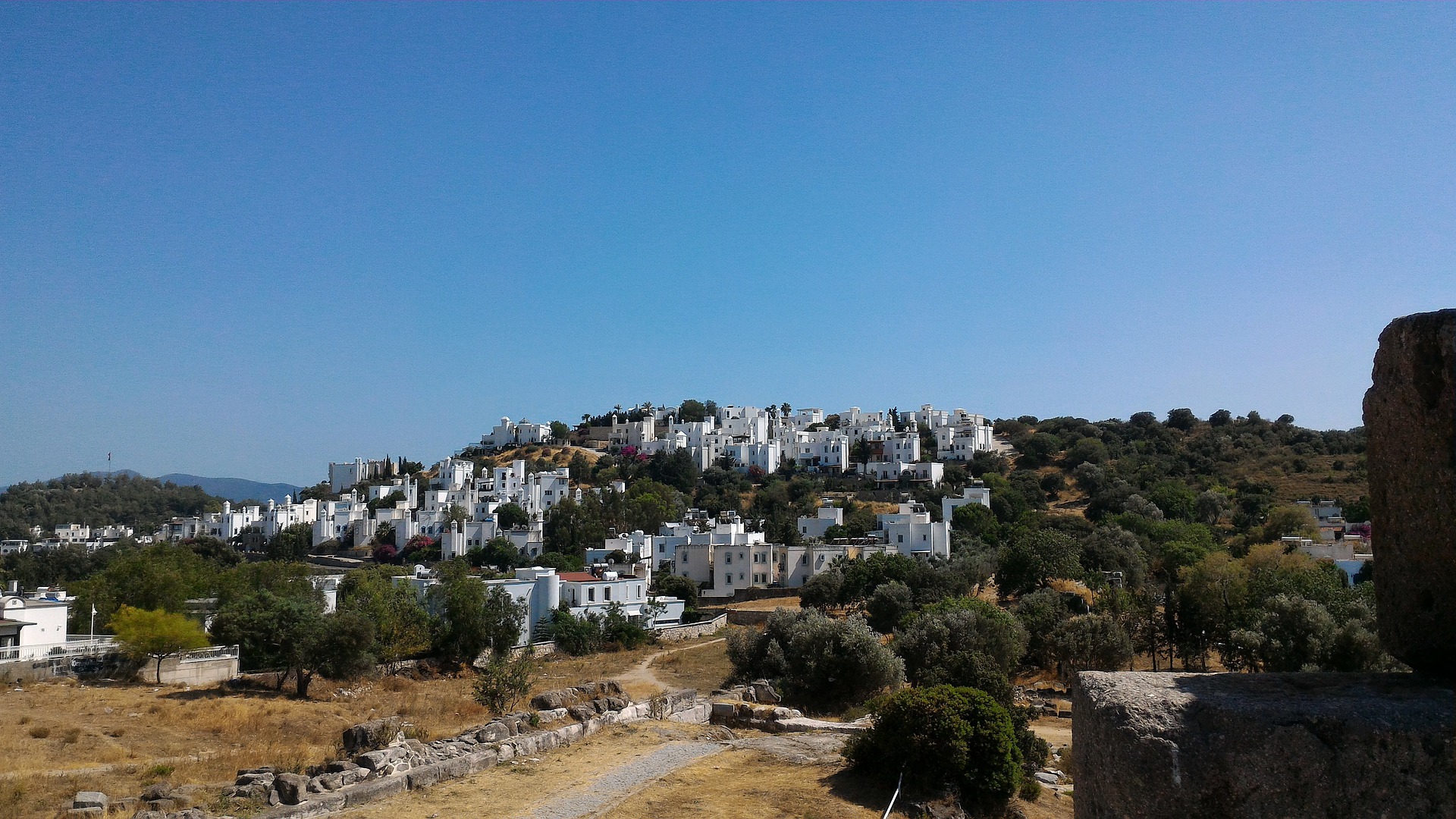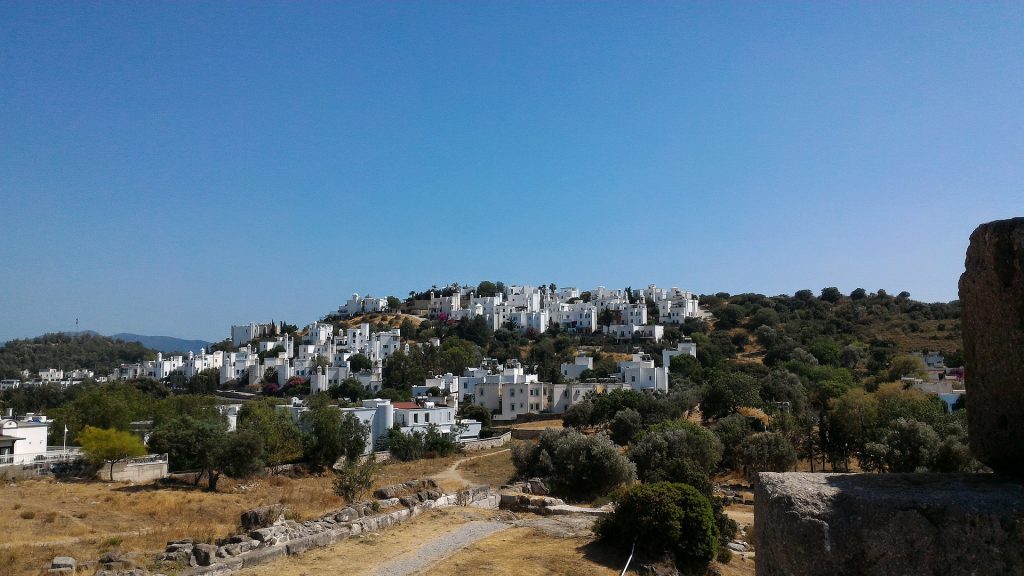 Milas Airport BVJ
How do we get to Bodrum?
Fly to Milas Bodrum International Airport
The airport is 36 kilometers from the center. On average, it takes 35 minutes to cover this distance. It is located between the towns of Bodrum and Milas, hence the name Milas-Bodrum Airport (IATA code: BVJ). It is a fairly small airport but with a completely renovated terminal. 3.6 million people pass through this airport every year.
Transport to and from the airport is possible by bus, taxi, or airport shuttle. At the airport, you will find several well-known car rental companies. Are you traveling further by taxi? Then it is advised to agree on a price in advance. You can also opt for a shuttle bus or private transfer.
The places Gümbet, Turgutreis, and Bitez are almost attached to Bodrum. Gümbet is approximately 3 kilometers and Bitez is approximately 4 kilometers.
What to expect in Bodrum?