Golf in Turkey continues to grow in popularity and is an emerging destination for golf travel. Turkey has invested heavily in its development to make it a perfect golf destination, and the country was even named the European Golf Destination of the Year by the IAGTO a few years ago. The overwhelming Golf Championships and luxury 5* golf resorts combined with exceptional weather are among the reasons, and it is clear to see why golfers choose Turkey for their golf breaks. More and more golfers are discovering the advantages of Turkey as a golf destination.
What cost of playing golf in Antalya?
It all depends on the course and the rounds you would play and as well the places where you are staying. Belek offers enough possibilities for all player's budgets.
Belek is the place to be and it offers a full year and a perfect climate to play gold. Even in the winter, it doesn't get cold in Belek, which gives you the opportunity to play golf during the winter months
What makes Turkey such a golfer's paradise?
Of course, the pleasant climate contributes to this, but there are more advantages of Turkey as a golf country. The golf courses are mainly found in the Belek region near Antalya, which has an international Airport, operating full year-round, and where the weather stays a full year optimal for a perfect golf holiday. The hot season lasts for 4 months, from June to the end of September, with an average daily high temperature above 86°F- 30°C. The hottest month of the year in Belek is August, with an average high of 92°F – 34°C. The cool season lasts for 5 months, from October to the end of March, with an average daily high temperature below 66°F – 18 °C. The coldest month of the year in Belek is January, with an average low of 44°F – 7 °C.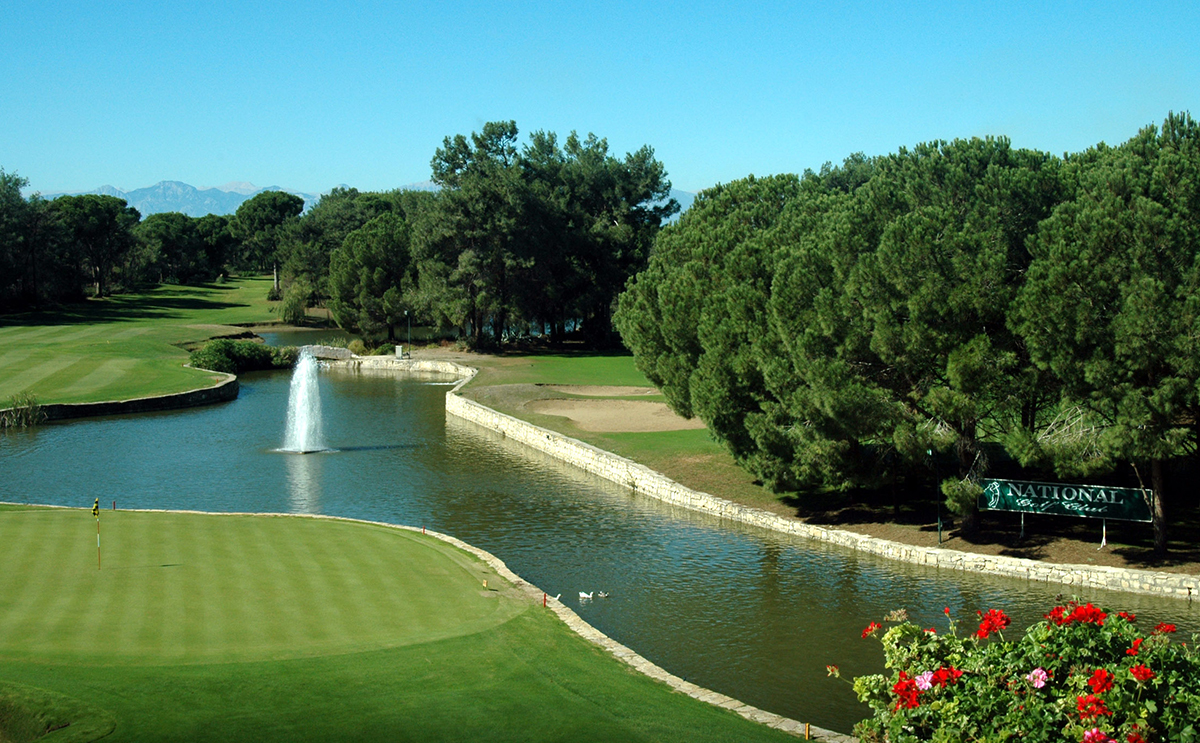 What are the Advantages of a hotel on a golf course?
Special green fee prices for hotel guests
Unlimited use of golf course and facilities
Many other golfers in the hotel
Perfect golf combination
Ideal golf weather all year round
Sporty and challenging golf courses
We always advise choosing a 5* all-inclusive hotel.
Which are the most lovely golf courses in the area of Belek?
Montgomerie GC
Carya Golf Club
Antalya Golf Club
Lykia Links GC
Cornelia Golf Club.
Which are the best months to play golf in Turkey?
In Turkey, the weather is pleasant almost all year round in Belek. The best months to play golf in Turkey are February, March, April, October, November, and December. Nice weather is fantastic but it doesn't have to be 36 degrees Celcius on the golf course. In these months the temperature is around 20 and 25 degrees Celcius and the golf courses are awesome and the prices are cheaper during this period.
How does it look like golfing in Turkey?