How do I get the fastest, cheapest, or easiest way to Ephesus?
For a visit to Ephesus, there are daily direct flights from Istanbul Airport (IST) to Izmir (ADB/LTBJ), with Turkish Airlines which is the nearest airport to Ephesus. Izmir Airport is about 60 minutes by car from Ephesus. You can either take a taxi or book a transfer from the airport to Ephesus, or you can achieve by trainway from Izmir Adnan Menderes International airport to Selcuk Turkish Railways (TCDD) operates a train from Izmir Basmane Train Station and Izmir Airport (ADB) and Selcuk (Ephesus) 6 times a day. Tickets cost approximately 5 USD.
From Selcuk to Ephesus you can go on a 4 km walk or most of the hotels have bikes that you can borrow for a while. It is also possible to take a taxi, which is relatively expensive, compared to other Turkish transportation. Most pensions and hotels in Selcuk offer rides to Ephesus.
The cheaper way is to go by minibusses available every 10-15 minutes from Selcuk central bus station or from the Kusadasi Dolmus stop. The minibus will leave you at around 1km from the gate situated downhill.
By cruise ship via the port of Kusadasi. By bus or minibus (from Kusadasi central bus station) goes about every half hour, or by taxi to Selcuk,19 Km.
Where do we start the visit at Ephesus?
Ephesus has two entrances: The North lower entrance and the South upper entrance. But most visitors and tours enter at the south entrance and end the trip at the north entrance.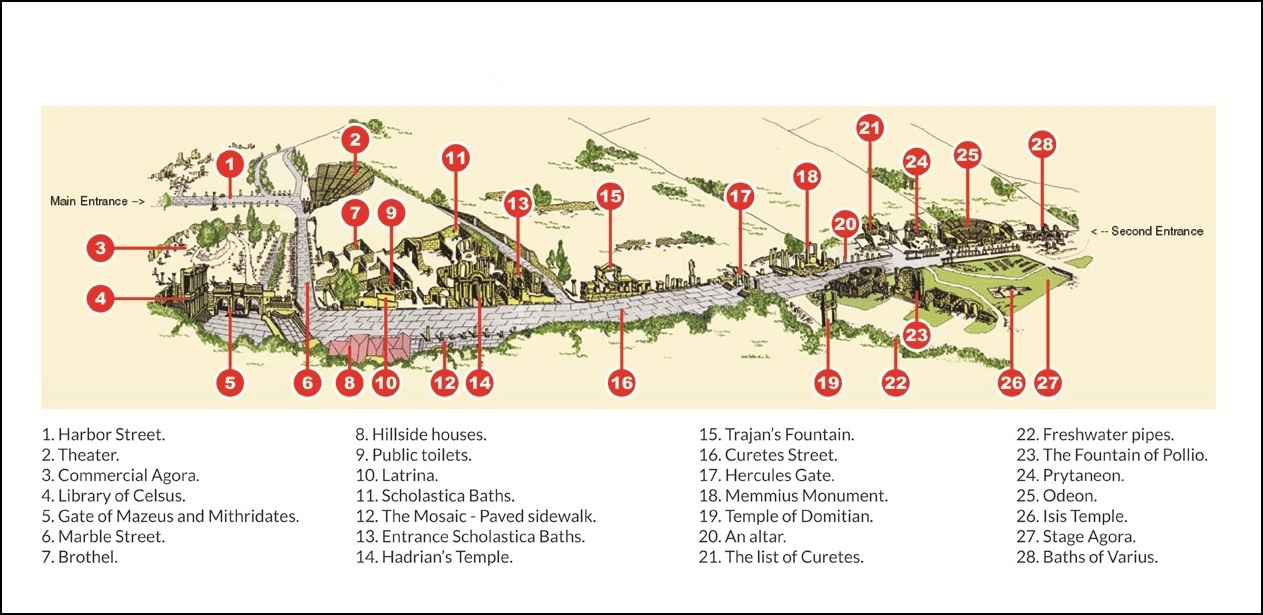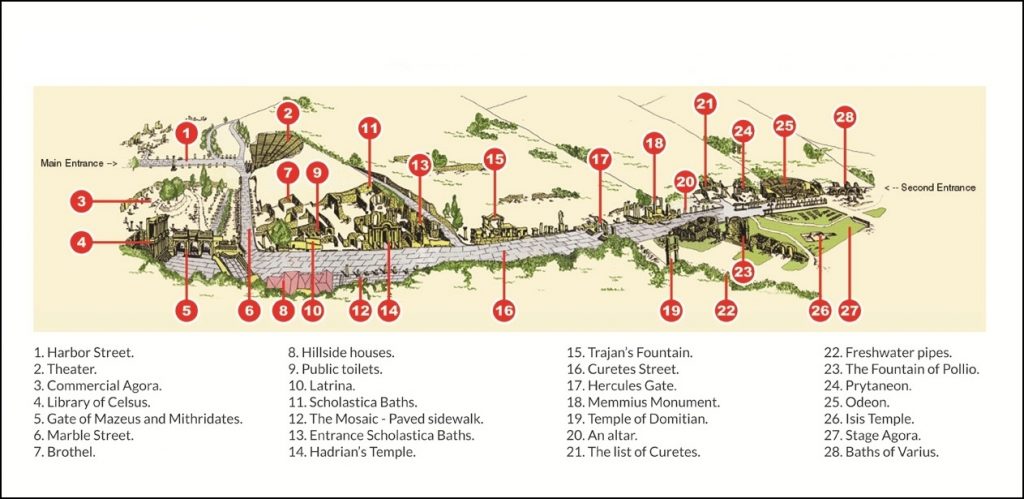 What cost of the entrance for Ephesus?
The entrance price for Ephesus per person is 200 TL – 10,50 USD ·and for the famous House of Virgin Mary: is 150 TL – 8 USD.
Can we visit Ephesus on our own easily?
You can visit Ephesus on your own easily as there are audio guides available for rent and they do a good job of explaining all the different sites at Ephesus. But if you'd rather go on a guided tour, then you can do so through an Ephesus Guided Excursion.