Is Istanbul Expensive in cost to visit?
Istanbul is a destination that many dreams off and want to visit at any cost. The city breathes culture and staying in this city feels like a great adventure. But this city is surprisingly budget-friendly when you keep track of your budget.
What are the biggest expenses to visit Istanbul?
One of the biggest costs during a city trip is often the plane ticket. When booking the ticket, you are not tied to a specific date and be able to travel flexibly, you can find a ticket for a good price. Try to play around with different data via Skyscanner, and for sure you will find excellent deals.
The accommodation
You can make overnight stays as cheap or expensive as you want, as in any city. If you book through Airbnb, for sure you will find excellent deals. Keep in mind that the hotels can be very expensive during the special Turkish Holidays and as well by the end of the year.
What and where to eat in Istanbul?
Luxurious dining at a rooftop restaurant, fresh fish on a terrace on the Bosphorus, a 'quick' kebab sandwich, loads of baklava, and overpriced champagne in a hip club: you can go in all directions in Istanbul!
But regard to lunch, dinner, and snacks, you can mainly opt for local dishes at stalls or cheap restaurants, such as a kebab sandwich, Turkish tea with baklava, a freshly caught fish sandwich at the Galata Bridge, Kumpir (stuffed potato) in the picturesque district of Ortakoy and Turkish pide. Very cheap and so tasty!
How is the transportation in Istanbul and do we buy the Istanbulkart?
In the city, you can mainly use the tram and metro which are the fastest, as well the bus. The Istanbulkart is an OV-chip card that is in essence an all-around public transportation boarding pass. To immediately answer the question raised in the title: yes it is worth getting one if you plan to use public transportation multiple times during your stay in Istanbul. This can be used in the metro, tram, bus, ferry to Asia, and the funicular in Eyup. Traveling by Istanbulcard is also the cheapest way to travel to and from Istanbul International Airport.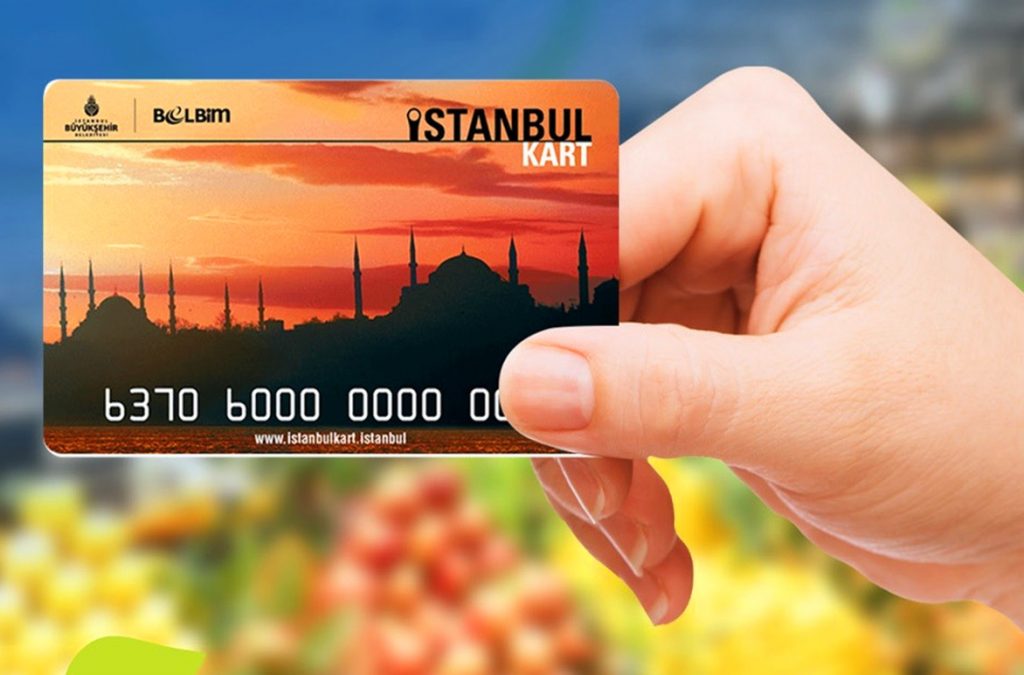 Many nice things are simply free, for example visiting mosques, strolling through the Grand Bazaar, and walking across the Galata Bridge. Of course, there are also highlights where you have to pay an entrance fee. Mostly it is better to do an Istanbul excursion where everything is included and where you get all the information and the best places to visit. Or you can choose a day trip to other places in Istanbul such as Pamukkale or Cappadocia. An excursion that is much booked is the Istanbul Pamukkale Excursion which gives the opportunity to Pamukkale in one day.