Pamukkale is a unique tourist attraction with its rich history and beautiful white Travertines. She is listed as a world heritage by Unesco.  Join this Hot Air Balloon Flight, and witness the beauty of the sun as it rises in front of you, admire panoramic views over Pamukkale's sites, and feel the exceptional atmosphere that hot air balloons create. Now is your chance to witness the beauty of nature, the white travertines of Pamukkale, Menderes Valley, and the ancient settlement of Hierapolis from a new perspective.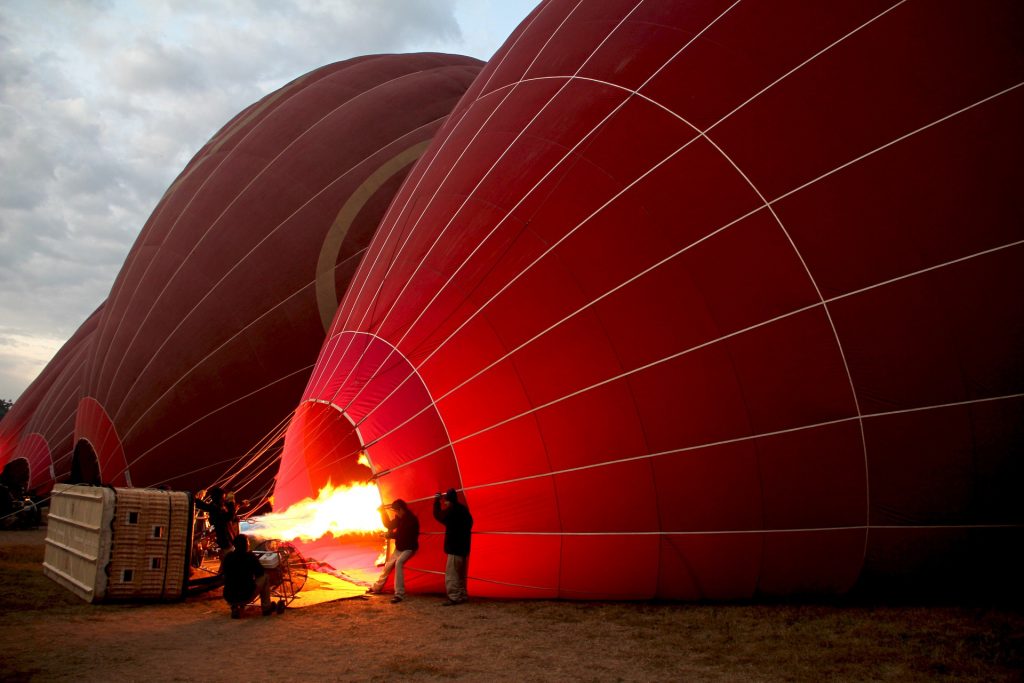 What to expect during the Standard Plus Hot Air Balloon Flight in Pamukkale?
In the Pamukkale Standard Plus Hot Air Balloon flight, you will fly, in a basket that can take between 8 and max 15 participants per flight. Once in the basket, find your spot and make yourself comfortable to enjoy an experience like no other.
As the Hot Air Balloon takes off and rises to the maximum allowed altitude, the views from up there are amazing as you will see Pamukkale's travertines, the ancient city of Hierapolis, Karahayit, the city of Denizli, and the olive tree fields in that mountains. Enjoy the sunrise and take the most amazing pictures during your flight. The flight takes one hour, and slowly on you will start to descend. By a soft landing, you will enjoy that memorable moment. At the end of the flight, you will receive a glass of bubble wine and a certificate of participation.
After the flight, you will turn back to your hotel with our driver.
What to keep in mind for the Pamukkale Standard Plus Hot Air Balloon Flight?
If your flight is canceled on the day due to the weather a full refund will be given.
Children under 5 years old are not allowed.
If you are pregnant you shouldn't fly.
What includes the Pamukkale Standard Plus Hot Air Balloon Flight Program?
You'll be picked up from your hotel. early morning before sunrise
Our driver will drop you off at the balloon take-off place
Enjoy a little Reception drink before the flight.
You'll get on board and the balloon will take off.
After landing you'll be served a drink and then
The driver will stop you off at your hotel.
Hot air ballooning is one of the safest forms of aviation. Hot air balloon mishaps are relatively uncommon and happen due to bad weather conditions or sudden rough wind situations. Pamukkale pilots are all certificated pilots and do have hours of experience. And they fly with the requirements of the ICAO
What is included in the Pamukkale Standard Plus Hot Air Balloon?
Insurance in accordance with the requirements of the ICAO
Personalized commemorative flight certificate
Hot Air Baloon Basket with 8 -15 PAX
Hotel pick-up and drop-off
1-hour flight
Drink toast after landing
What other excursions can you do in Pamukkale?
Pamukkale Muddy Pleasures
What to see during the Pamukkale Standard Plus Hot Air Balloon Flight?