What is Cappadocia famous for and the best places to see?
Cappadocia is famous for its cave dwellings and natural rock formations made of tuff and sunrise hot air balloon opportunities which makes it a place that you must have seen once in your life when visiting Turkey. Cappadocia's fantastic landscape and the amazing shapes owed to their formation are made of volcanic ash and dust, hardened into stone which is called tuff, over millions of years which makes Cappadocia a UNESCO World Heritage Site and a great holiday destination in summer and winter. The most famous places to see in Cappadocia are Goreme Open Air Museum, Monks Valley, Devrent Valley, Kaymakli and Derinkuyu underground cities, Pasabag and Uchisar.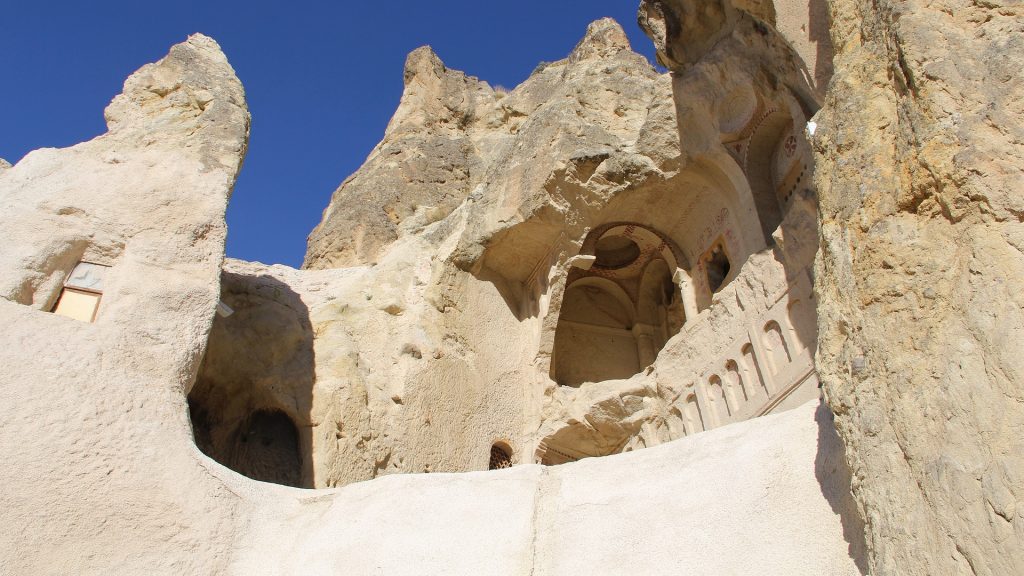 What are the Underground cities in Cappadocia?
It is believed that the underground cities of Cappadocia were initially built during the eighth and seventh centuries BCE by the Phrygians, who carved Cave houses, cave churches, tombs, and storage spaces all hidden underground in the soft volcanic rock. There are more than 200 cities in total in Cappadocia, with the most visited including Derinkuyu and Kaymakli because they contain a maze of tunnels over several floors, with air ducts for oxygen.
The idea behind the subterranean cities was to protect the inhabitants from foreign invasion, allowing thousands of people to live their lives in total secrecy. During the 14th century, the caves provided Christians with a safe haven from the threat of the Mongolians during the assaults on Timur. Even during the 20th century, they enabled people to save themselves from persecution during the Ottoman Empire.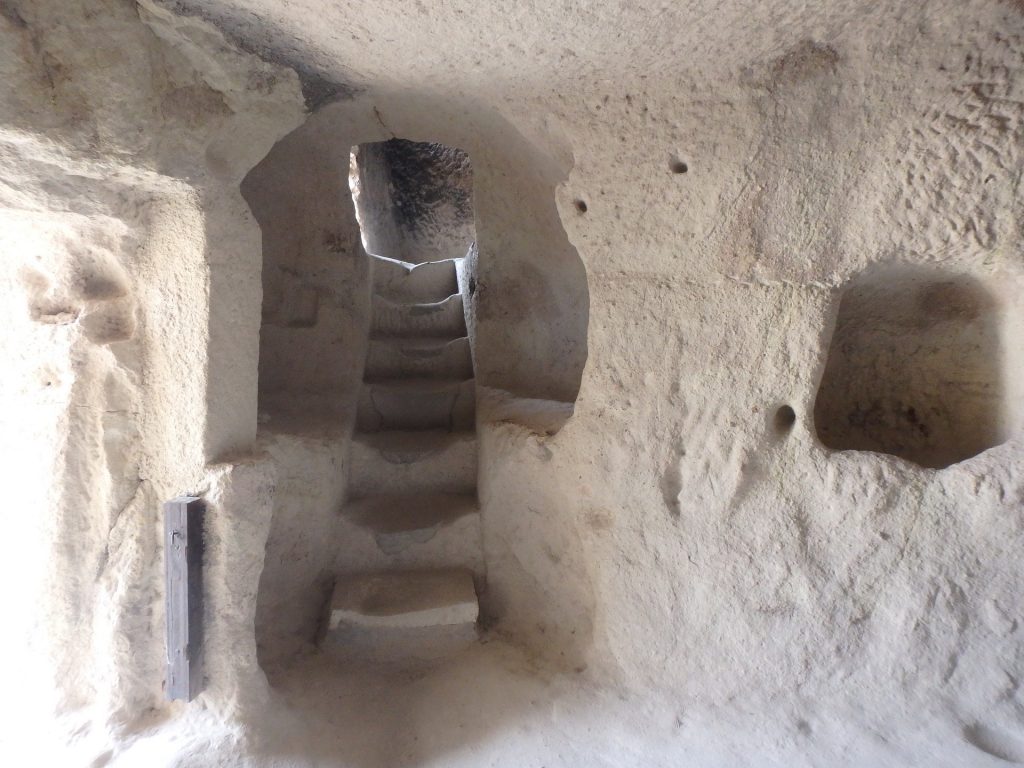 How to visit Derinkuyu and Kaymakli Underground Cities
Derinkuyu and Kaymakli can be reached by regular minibus services from the nearby city of Nevşehir. From Nevşehir, it's a straightforward journey down a single well-paved road, taking around 20 minutes to Kaymakli and 30 minutes to Derinkuyu. Another option is to make the Daily Green Tour in Cappadocia which offers you the possibility to visit those places.
What are the cave houses and cave hotels in Cappadocia?
For centuries, people in Cappadocia have not lived in houses, but in caves. These houses protected the residents from hot summers and cold winters because the rocks are relatively soft. Nowadays you can spend the night in a cave hotel in Cappadocia.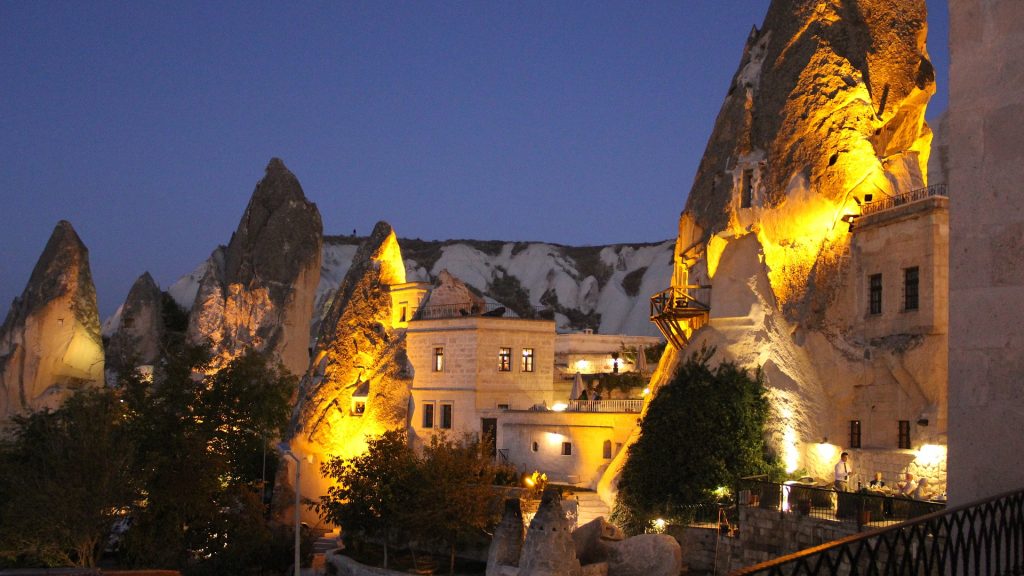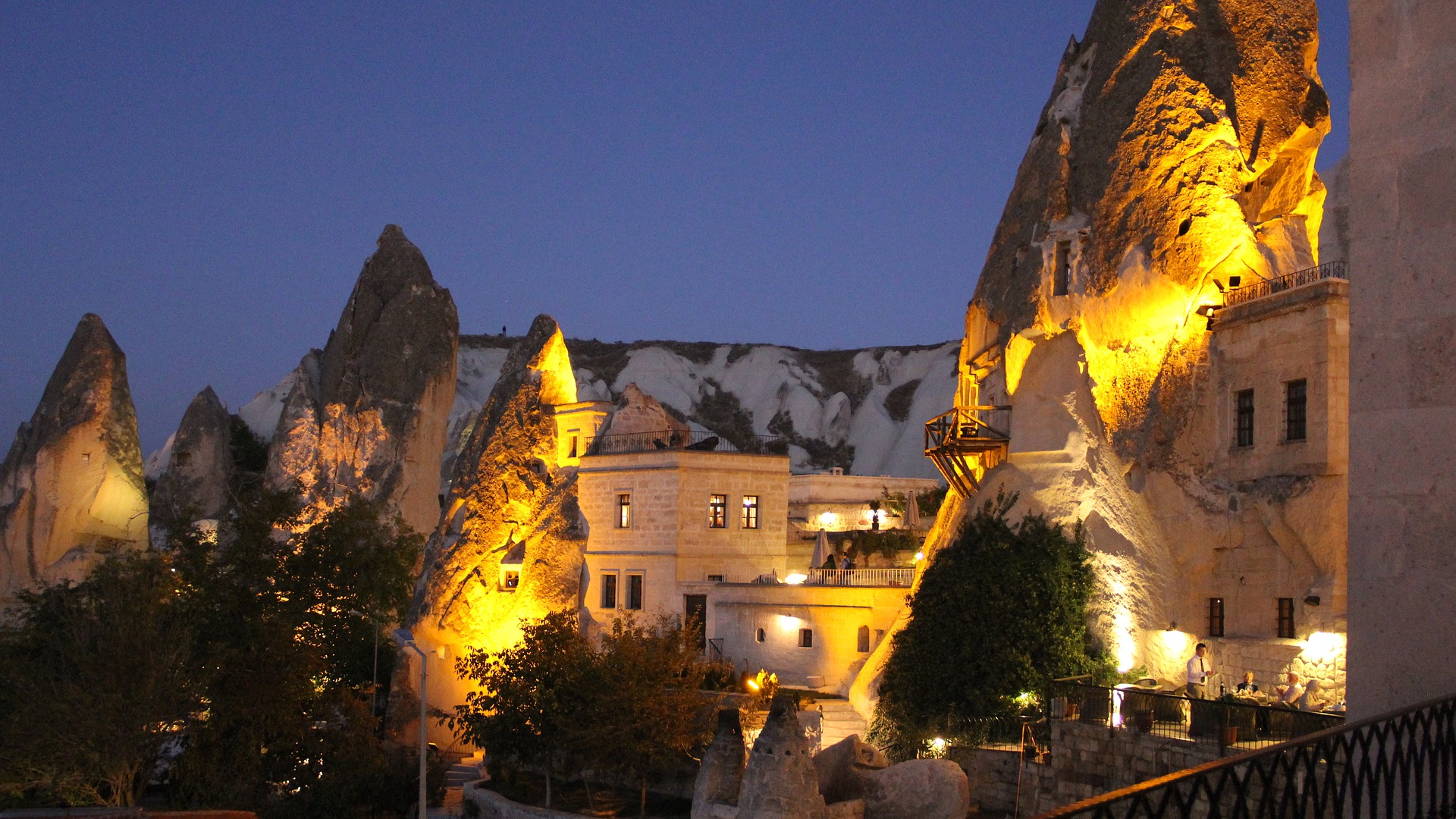 Why is a hot Air Balloon ride in Cappadocia famous?
There is no better place on earth for a balloon ride than Cappadocia. Imagine you take off just before sunrise and float over a fairytale landscape in silence. From the air, you can see best how extraordinary this landscape is.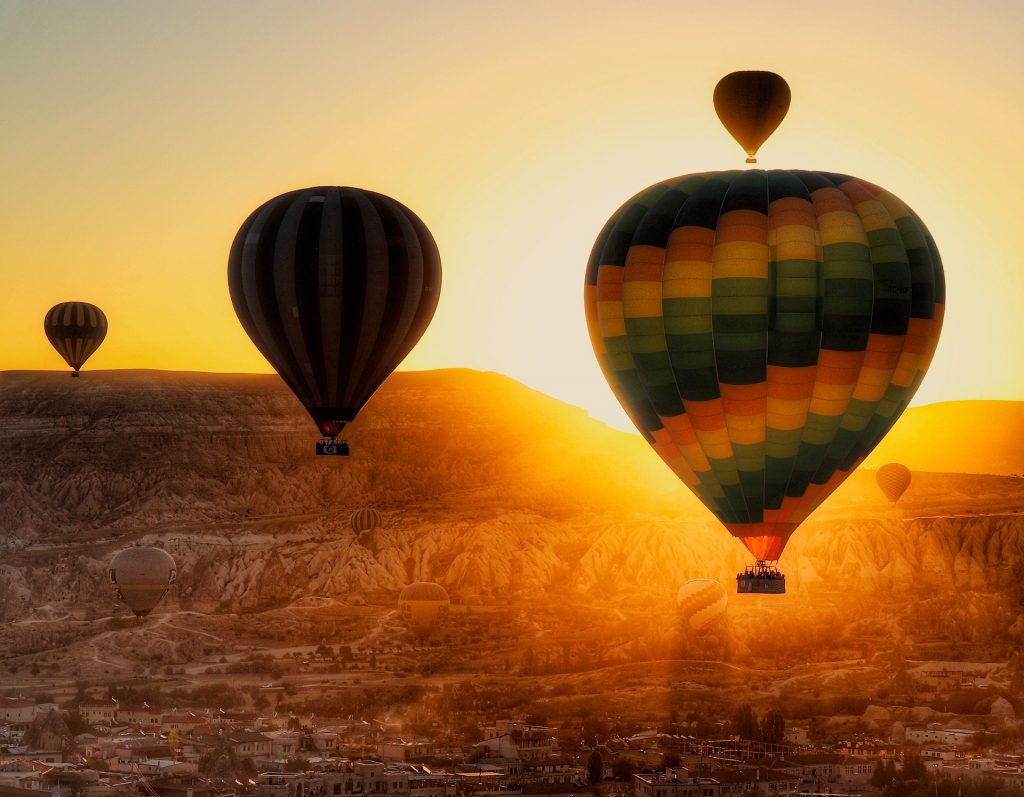 The most popular activity in and around Cappadocia in Nevsehir is still the hot air balloon ride. The duration of the ride is between 1 hour and 1.5 hours and different theme packages are offered. You can choose to participate early in the morning when you see the sunrise or in the evening when the sun goes down. The tour is not 100% guaranteed, because of the wind and weather conditions.
Why is pottery famous in Avanos Cappadocia?
The town of Avanos is the traditional place of pottery making with ateliers of craftsmen that attracts visitors. Set on the banks of the Kızılırmak (Red River), Avanos is about 8 kilometers from Cappadocia's historical center of Göreme. The Red River, which also happens to be one of Turkey's longest rivers, has supplied many generations of craftsmen with the red clay used to create their iconic art. Pottery has been produced in this region as far back as around 2000 BC, the time of the Hittites. Today it attracts visitors that are curious to learn how to make some pottery in Avanos.