As the energy cost becomes higher many people can better use the gray winter months at a nice warmer and cheap destination. So you could choose to go on holiday or stay a few months in Turkey during the winter months.
How does the weather feel in Turkey during the winter?
The weather is, of course, one of the most important things during a holiday in the sun. In the winter months, the temperature on the south coast of Turkey is on average between 12 and 18 degrees Celcius. This does not seem very hot a feeling, but the temperature feeling is higher due to the Mediterranean climate. During the day you can often still sit on a terrace in shorts, and in the evening, with long pants and a sweater. For sure you do not need to take your fur winter coat in your luggage.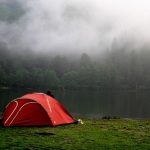 Where in Turkey is it suitable during the winter?
The climate in Turkey varies by area due to the large area of ​​the country. During the winter months, the climate is most pleasant in the south of the country such as Belek, Side, Alanya, and Antalya where you will have temperatures between 15 – 20 degrees Celcius. The best months outside the main season are from November to April there is never a big difference in weather.
The western part of the coastline has on average the least weather in winter. such as Kusadasi and Bodrum, where you will have temperatures between 10 – 15 degrees Celcius. In the Western, part mostly the month of January is known for the greater amount of rain. However, these are often shorter showers so that you can go outside again afterward. The best months outside the main season are November, December, March, and April.
Which are the Advantages of wintering in Turkey?
There are a few important advantages such as during the winter months there are fewer crowds. You can enjoy the tranquility much more outside the high season. Not ideal for young people, but a solution for those seeking tranquility.
Winter sports, long winter stay, and typical winter tours are becoming increasingly popular. Mainly because of the improved facilities and relatively low prices… but Turkey, is still not much known as a typical holiday destination to spend the winter, and this will allow you to stay and eat out extra cheaply. During the winter months, you can not only swim and get a breath of fresh air on the beach, but you can also even go winter sports. For example, in Antalya, you can walk on the beach in the morning and go skiing in the afternoon in Denizli near Pamukkale. With these temperatures during the winter, most Turks are feeling cold, but they retain their warm coziness and hospitality.