Which airport for Pamukkale?
After Cappadocia, Pamukkale is probably one of the natural wonders in Turkey that people want to visit or still have on their bucket lists. and Pamukkale in Denizli can be reached from everywhere by bus or by plane. The closest Airport is Denizli-Çardak Airport (DNZ), and Denzili Bus Station and how to get there from other cities.
How to get from and to the Denizli – Pamukkale Airport?
Denizli is the nearest city to Pamukkale and has its own national airport which is a one-hour drive away. Flights at Denizli-Çardak Airport (DNZ) are just incoming and outgoing flights via Istanbul. The airport is small but equipped with cafes, ATMs, and phone charging stations, and rent a car. Now to get from the Airport to Pamukkale there are a few options. The public buses from Havaulasim, which are from the city, those buses are quickly filled up, but they do not drive in the direction of Pamukkale but to the bus station in Denizli. Taxis are the most convenient but the most expensive option. But we do recommend Transfer private or shuttle transfer service for Pamukkale.
Book your private airport transfer here!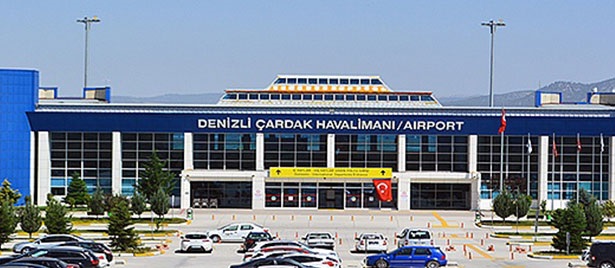 Which bus station for Pamukkale?
Denizli Büyükşehir Belediyesi Otobüs Terminali or bus station is situated in the center of Denizli and from the bus station of Denizli to Pamukkale, you can reach it by taxi which takes 20 minutes, or by minibus, or dolmus to Pamukkale center which takes 40 minutes. Private transfer services from the bus station to Pamukkale can be used.
There are very comfortable, modern buses to Pamukkale from nearly all cities. They're clean and air-conditioned and some have free Wifi access. You can pass the time enjoying the views or surfing the internet. No smoking is allowed on the buses and they aren't usually equipped with toilets but they stop at restaurants around every 2 hours. You can take one of the many buses such as the Nevsehir, Pamukkale, and Kamilkoç companies.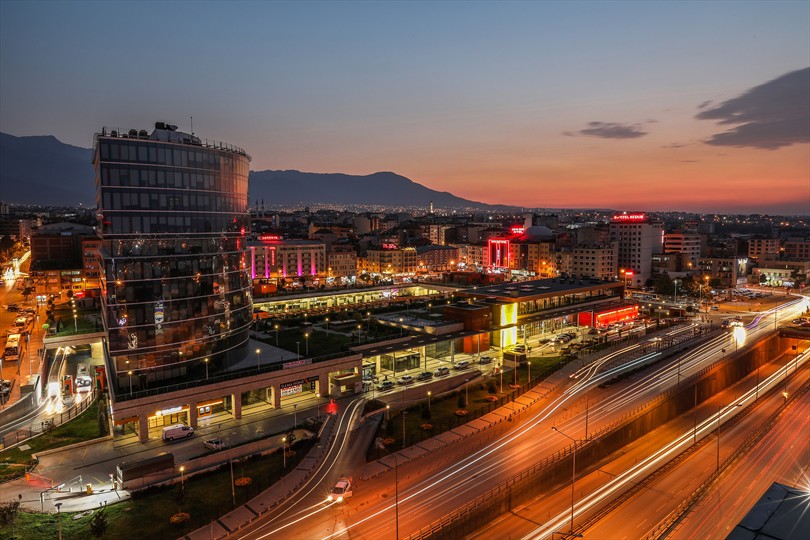 How does Denizli Airport look inside?