Relax and detox in Cappadocia with a mud Cave bath experience and let small toothless fish nibble the dead skin from your feet. If you are looking for the ideal break between your activities, the Katpatuka Bath experience is highly recommended. Either in the morning, afternoon or evening, Cappadocia Katpatuka Mud Cave Tour guarantees to relax your mind and body and make you enjoy your holiday at its maximum.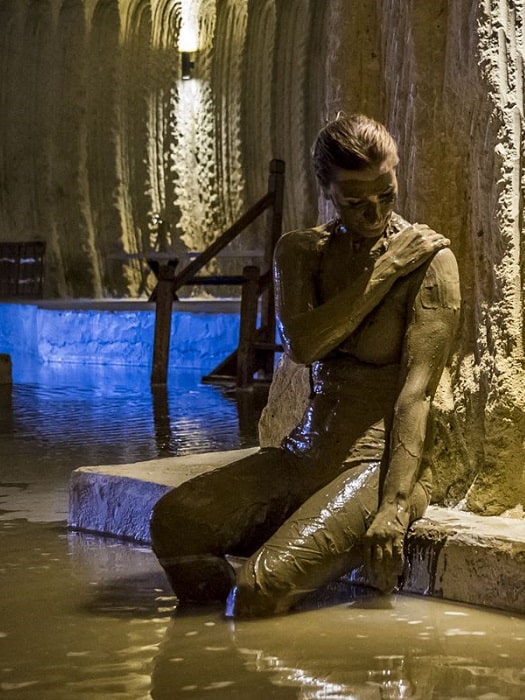 What to expect during the Cappadocia Katpatuka Mud Cave Experience?
As we pick you up from the hotel we will drive towards the cave. Thanks to the mud bath that we provide to you in the mysterious caves of Cappadocia, you will both spend a great time and add beauty to your beauty, and be healed at the same time.
The Mud that is available in the cave is considered a complementary treatment component, and it is an underground originated organic and inorganic material that includes organic materials, such as illite group clay minerals and humic acid, lignin, hemicellulose, etc., and that emerged as a result of natural geological and biological events.
The Mud cleans your skin and ensures that your skin achieves a bright and smooth look. It is good against muscle and bone problems that emerge because of tiredness and rheumatism.
Also, it takes away the stress on you since it strengthens your immune system. It also decelerates the process of aging since it includes antioxidants.
Get ready to feel your excitement levels going high upon entrance. Inside, there is a flawless sense of relaxation, that ensures a truly carefree and revitalizing experience. In total, our Cappadocia Kathpatuka Mud Cave Tour has an approximate duration of two hours.
The first treatment received is the infamous fish, foot peeling. In a specially designed room, make yourself comfortable on the lounge chair, and sink your feet in the special water tank, which is full of tiny fish. During this session, fishes remove the dead cells from your feet, leaving them softer and healthier. Expect to spend some time full of laughter, as this foot peeling is, particularly, fun.
During your time at Kathpatuka Mud Cave, you will also enter and swim in the pools. More precisely, the cave features a thermal pool and a mud pool. In regards to the thermal pool, the water has a high concentration of minerals, that are beneficial for the skin and muscles. The high temperature of the water, in addition to the general atmosphere of the cave, will make you feel calm, as your mind starts to release the stress.
The highlight of this, exceptionally relaxing, experience is the second pool. Entering the mud pool is, in fact, an experience on its own. Once in, you can cover your body, and face, with mud and let yourself free to relax. The mud at Kathpatuka is famous for having a high concentration of antioxidants and other minerals. Being in a mud pool with friends or family is also a great way to create some precious memories. Feel the relaxing atmosphere, unfold your senses, and allow yourself to release the pressure.
By the end of this 2-hour spa session, at Kathpatuka Mud Cave, a modern and fully air-conditioned car will drive you back to your hotel. This experience is ideal for people of all ages, who wish to relax while on holiday, as well as for those who want to get away from the crowds.
After your experience, you will feel reborn and more energetic. After the tour, we drive you back directly to your hotel.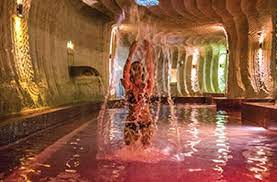 Don't Forget
Bring swimwear or extra underwear. If you plan to wear your boxers or panties during the hammam ritual, make sure you have an extra pair to put on afterward.
This tour can be booked a minimum of 12 hours before the tour departure time. If you would like to make a last-minute booking, please contact us via the inquiry form.
Standard soap is used. If you have sensitive skin or are allergic to some products, bring your own soap.
This experience is not recommended for asthma patients or heart patients and pregnant women.
Always walk in slippers. Otherwise, you might slip on the steamy wet marble floor easily.
What is included in the cost of the Cappadocia Katpatuka Mud Cave Experience?
Included:
All mentioned in the itinerary
2 hours treatment
Hotel pick-up and drop-off transfers
Excluded:
Beverages
Photo and video